Ministries of the Arts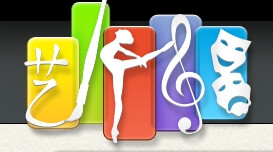 John 4:23-24 – But the hour cometh, and now is, when the true worshippers shall worship the Father in spirit and in truth: for the Father seeketh such to worship Him. God is a spirit and they that worship him must worship him in spirit and in truth.
Dancers of Israel
This youthful dance group expresses praise and adoration to God through movement, incorporating modern dance styles. Currently, the Dancers of Israel range from the ages of 13 to 25.
Drama Guild
This ministry spreads the good news through the power of performance. The Drama Guild uses drama as a means to communicate God's love and compassion.
Grace in Motion
Grace In Motion consists of women over the age of 30 who use liturgical dance to minister. These women promote presenting the body as vessels of praise and honor to God.
Judah Boyz Dance Group
Judah Boyz is a group of boys ranging from 8 to 12 who combines step, dance, mime as a way to praise and worship God. Phase II of this group, JUDAH, consist of teenager boys ranging from ages 13-15.
Next Generation
This ministry provides the opportunity for the children of God to worship and praise through rhythm and dance. Next Generation ages range from 8 to 12.