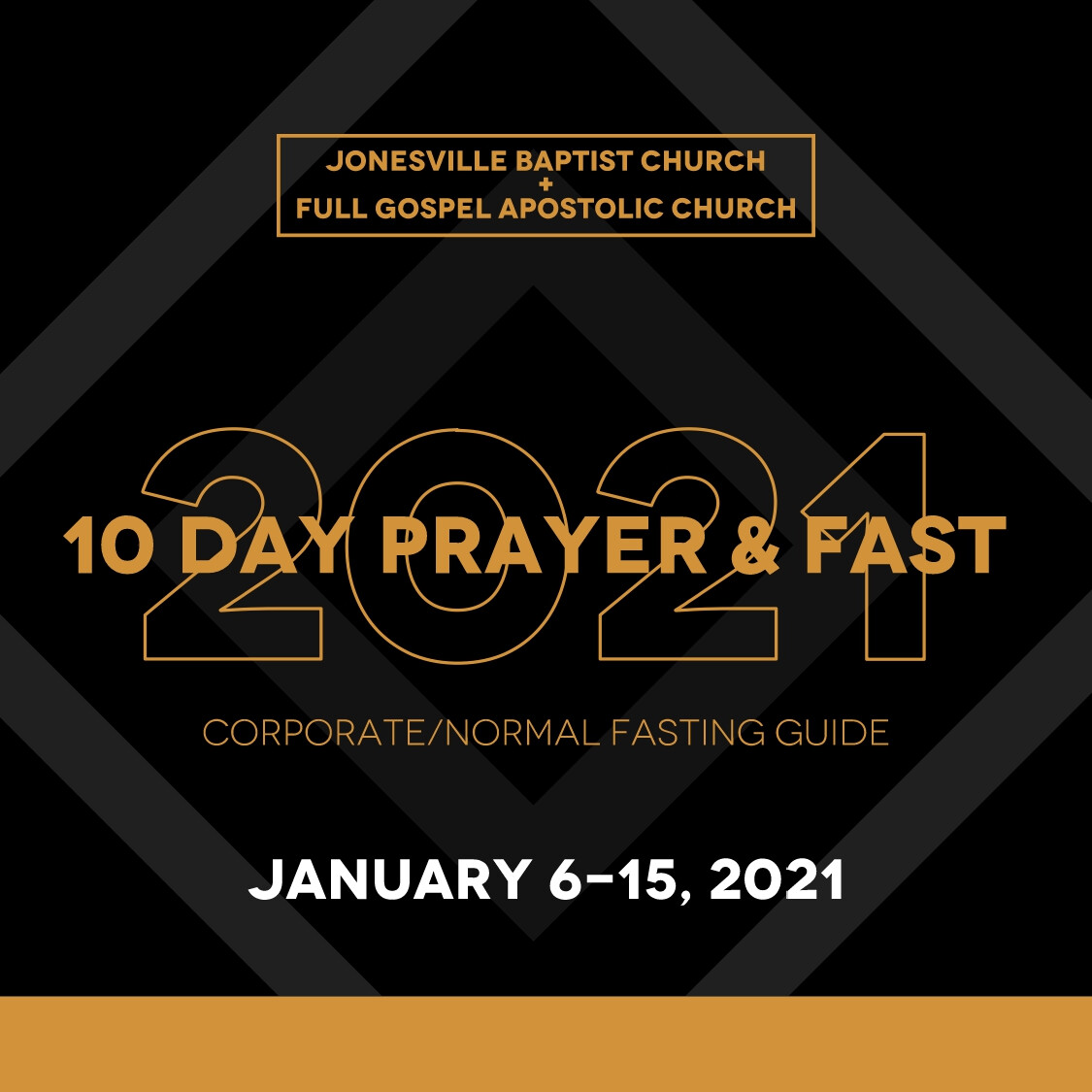 Goal: Focus consecrated days of fasting and prayer for 10 days out of the month.
10 Days of Spirtual Discipline: Adding Godliness as a replacement to how we handle our free-time throughout the day.
10 Days of Structured Eating: Taking sweets our of our diet and replacing them with fruit [in moderation] when breaking your fast daily. Abstain from solids and liquids for the set period of time each day: 12 midnight – 3pm.
Corporate Prayer
6:00am – 7:00am AND 6:00pm – 7:00pm
We are corporately praying for:
Day 1-5: Pray for atonement, healing, repentance, forgiveness, and cleansing of sinful habits.
Day 6-10:Pray for love building: home, family, community, church, and self.
Fast Schedule
January 6-15, 2021 (Start your fast at midnight on January 5)
Start Time: 12 midnight | End Time: 3:00pm
Abstain from solids, liquids, and sweets