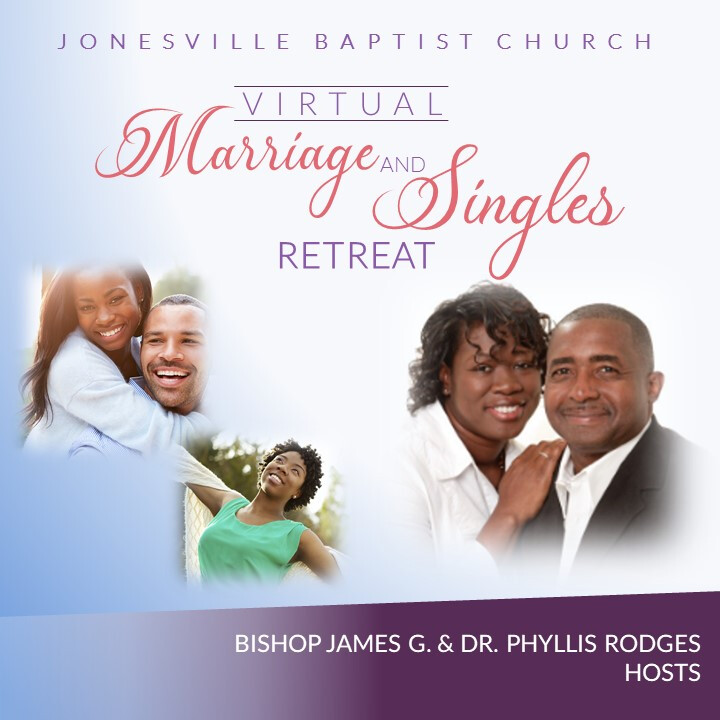 We look forward to attending our annual Marriage and Singles Retreat in relaxing destination locations, however, we've had to adjust due to the current pandemic. Yet, this did not stop us from fellowshipping and sharing invaluable tools and techniques of sustaining a successful relationship with ourselves and our spouses.
Marriage is a lifelong journey of growing together as one. Successful couples who commit to learning skills to improve and stimulate their relationship can overcome difficult seasons and challenges. Similarly, for singles, it is easy to become unsatified in your loneliness, but God has much more in store for you. Turn your discontent into happiness and live a full life whether you remain single or are preparing for marriage.
View these clips from our powerful and motivating weekend together with our speakers Bishop James G. and Dr. Phyllis Rodges and Pastor Beverly Frazier.
Friday Sessions
Saturday Session